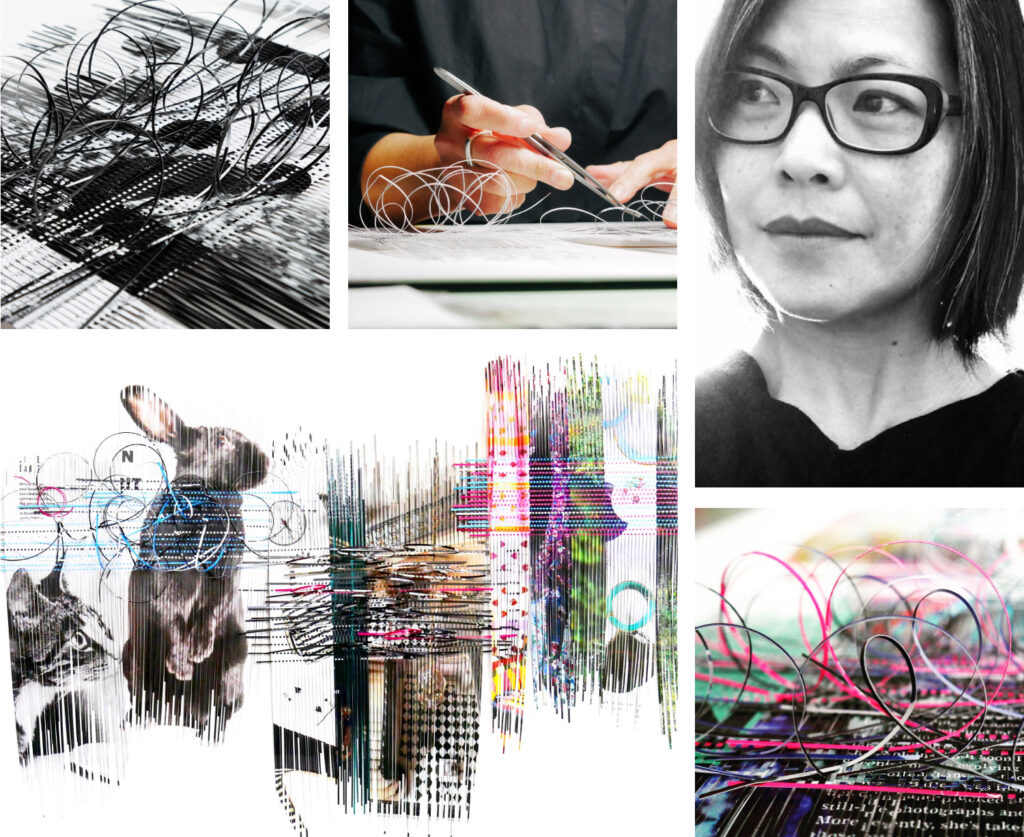 I-Chun Jenkins is an honors graduate in Textile Design from the New Brunswick College of Craft and Design in 1994. Between 1992 and 2022 she has received numerous grants and awards for her work both as a student and as a professional fibre artist.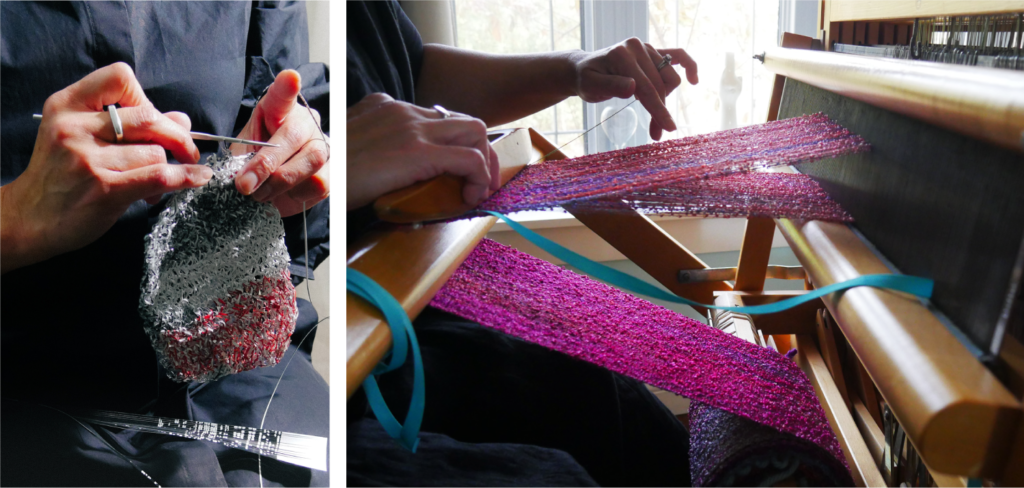 I-Chun was never one to follow tradition, so she looked at working with non-traditional weaving material and ways to create one of a kind pieces of art. Her love of magazines, nature and protecting the environment lead her to an artist's logical conclusion, to reuse magazines by using the pages as her material source for her weaving and art work. Pages are meticulously cut, sliced, weaved, crocheted or folded together to a one of a kind piece of artwork.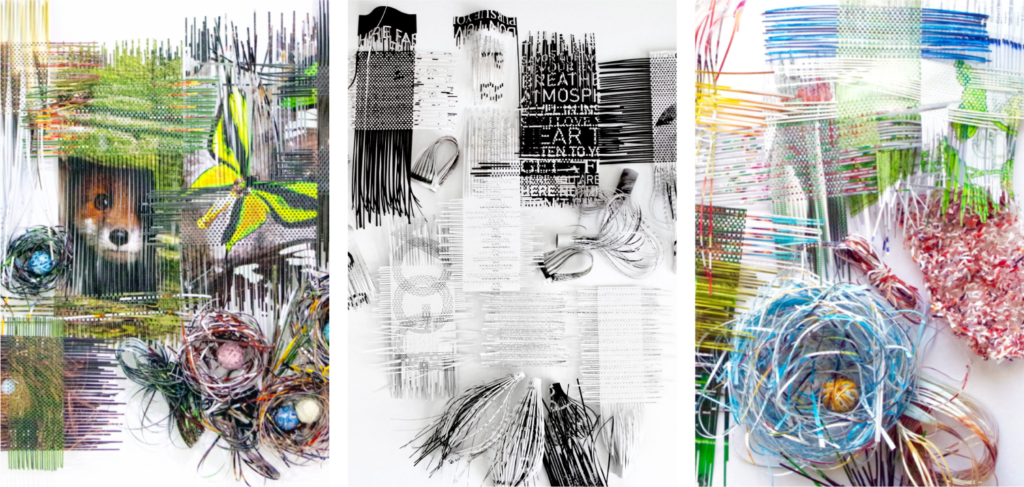 I-Chun's works are displayed around the world in galleries and private collections. Some of her artwork has been purchased by the Global Affairs Canada Visual Art Collection, and is currently on display at the Canadian Pavilion at the Dubai Expo, and will later be placed at the embassy in Adu Dhabi, United Arab Emirates. Her artwork is also on display at the Canadian Embassy in Harare, Zimbabwe.

YOU CAN FIND MY WORK AT:
PENTPER
CANADA, NS, LUNENBURG,
230 LINCOLN ST
THE ANDREW & LAURA MCCAIN ART GALLERY
CANADA, NB, FLORENCEVILLE,
8 MCCAIN ST
L.A. PAI GALLERY
CANADA, ON, OTTAWA,
13 MURRAY ST